NOTICE FOR PC USERS
IF USING PC / DESKTOP, PLEASE DOWNLOAD AND USE THE UBLOCK ORIGIN BROWSER EXTENSION (Chrome link, Firefox link) AND YOU'LL NEVER HAVE TO WORRY ABOUT THOSE PESKY ADS AND AUTOPLAYING VIDEOS FROM THIS WEBSITE. THANK YOU AND HAVE FUN.
r/anime's Best Girl, Guy, and Character
Best Girl 8 concluded with Mai Sakurajima winning the final (as expected by many) over dark horse Shouko Nishimiya. On the other hand, Best Guy 8 ended with Hachiman Hikigaya's victory over Rimuru Tempest.

The next upcoming major contest, Best Girl 9, is slated to begin in June 2022.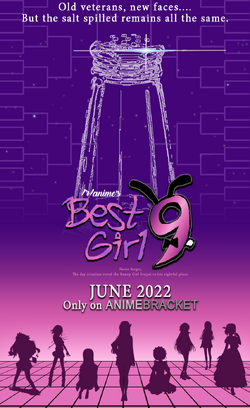 To vote and view results, visit the website.
You need to register a Reddit account in order to vote on AnimeBracket. In addition, your Reddit account must be at least 2 months old to vote on Best Girl, Guy and Character.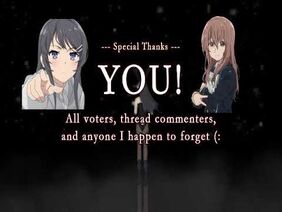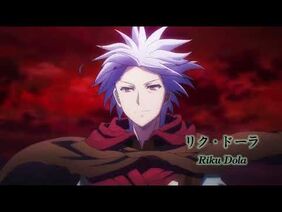 Female Major Champions
ISML ★
2008: Fate Testarossa · 2009: Hinagiku Katsura · 2010: Mio Akiyama · 2011: Mikoto Misaka · 2012: Kanade Tachibana · 2013: Ruri Gokou · 2014: Kotori Itsuka · 2015: Eru Chitanda · 2016: Shana · 2017: Megumi Katou · 2018: Rem · 2019: Violet Evergarden · 2020: Yukino Yukinoshita · 2021: Elaina · 2022: ??
AnimeBracket
Best Girl ★
BG1: Kurisu Makise · BG2: Yukino Yukinoshita · BG3: Mikoto Misaka · BG4: Rin Tohsaka · BG5: Rem · BG6: Asuna Yuuki · BG7: Kaguya Shinomiya · BG8: Mai Sakurajima · BG9: ??
Best Char. ☆ †
BCh2: Hitagi Senjougahara · BCh3: Shinobu Oshino
Bilibili Moe †
Japan ★
2015: Saber · 2016: Rem · 2017: Mash Kyrielight · 2018: Sakura Kinomoto
China ★
2016:

Tushan Susu

· 2017:

Su Mucheng

· 2018:

Kagura (Onmyoji)

Anime Saimoe ☆ †
2002: Sakura Kinomoto · 2003: Riku Harada · 2004: Rosemary Applefield · 2005: Nanoha Takamachi · 2006: Suiseiseki · 2007: Rika Furude · 2008: Kagami Hiiragi · 2009: Taiga Aisaka · 2010: Azusa Nakano · 2011: Mami Tomoe · 2012: Toki Onjouji · 2013: Madoka Kaname · 2014: Nodoka Haramura + Saki Miyanaga (co-winners)
Korea
Best Moe ☆ †
2006: Suiseiseki · 2007: Hinagiku Katsura · 2008: Holo · 2009: Taiga Aisaka · 2010: Mio Akiyama · 2011: Homura Akemi · 2012: Hitagi Senjougahara
Aketo ★
2014: Chiyo Sakura · 2016: Rem · 2017: Chino Kafuu · 2018: Megumi Katou · 2019: Mai Sakurajima · 2020: Elaina · 2021: Yukina Minato · 2022: ??
Legend: † Defunct, ‡ Hiatus / Unknown fate
Male Major Champions
ISML ★
2011: Lelouch Lamperouge • 2012: Kirito • 2013: Houtarou Oreki • 2014: Hideyoshi Kinoshita • 2015: Accelerator • 2016: Sora • 2017: Koro-sensei • 2018: Hachiman Hikigaya • 2019: Rimuru Tempest • 2020: Miyuki Shirogane • 2021: Sakuta Azusagawa • 2022: ??
AnimeBracket
Best Guy ★
BG1: Lelouch Lamperouge • BG2: Koyomi Araragi • BG3: Spike Spiegel • BG4: Koro-sensei • BG5: Shigeo Kageyama • BG6: Levi Ackerman • BG7: Miyuki Shirogane • BG8: Hachiman Hikigaya • BG9: ??
Best Char. ☆ †
BCh1: Roy Mustang • BCh4: Rintarou Okabe • BCh5: Edward Elric
Bilibili Moe †
Japan ★
2015: • Lelouch Lamperouge • 2016: Yato • 2017:

Romani Archaman

• 2018: Gilgamesh
China ★
2016:

Dongfang Yuechu

• 2017:

Ye Xiu

• 2018:

Abe no Seimei (Onmyoji)

Korea
Best Moe ☆ †
2007: Kyon • 2008: Lelouch Lamperouge • 2009:

Mukuro Rokudo

• 2010: Tsunayoshi Sawada • 2011:

Kanglim (KR)

• 2013: Sougo Okita
Aketo ★
2013: Houtarou Oreki • 2015:

Producer (Imas CG)

Legend: † Defunct, ‡ Hiatus / Unknown fate