International Saimoe League
Topaz necklace, pendant, and jewelry rounds are up!
Voting starts at September 24, 10:00 GMT (03:00 Pacific, 06:00 Eastern, 18:00 Beijing).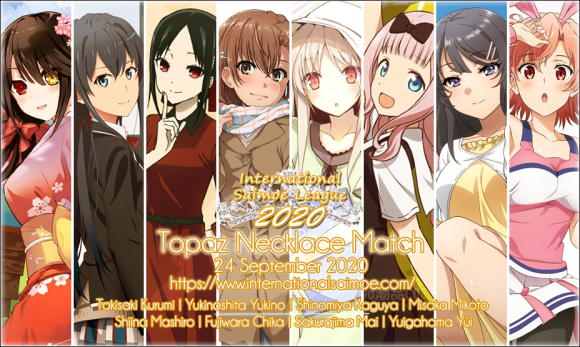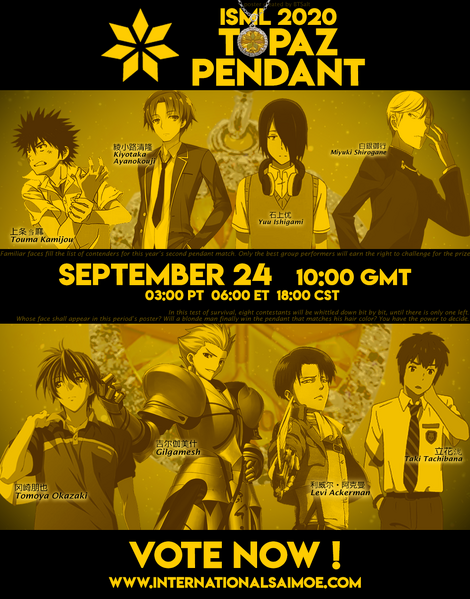 r/anime's Best Girl, Guy, and Character
<p style="text-align:center">Best Girl 7 has concluded with the top seed Kaguya Shinomiya winning the championship.</center>


















To vote and view results, visit the website.
You need to register a Reddit account in order to vote on AnimeBracket. In addition, your Reddit account must be at least 2 months old to vote on Best Girl, Guy and Character.
Community content is available under
CC-BY-SA
unless otherwise noted.