ISML 2020 was the 13th edition of the International Saimoe League contest. The competition began in July 1st 2020, and ended in the midnight of Chinese New Year, February 12th 2021, in Beijing time.
The staff yet again made significant changes to this year's Main Tournament, bringing the number of participants up to 120, down from last year's 72.  The preliminary period was re-implemented, with a completely different format compared to its last usage in 2015. The regular season also changed as well -- it's now split into three group stages, with the latter two each lasting for three periods and consisting of 15 matches.
Jewelry exhibitions return since their last awarding in 2014. These awards were given to males for the first time. The jewelries format was changed into instant-runoff voting, similar to necklaces and pendants. Likewise, the accessory names were also changed; a single type is now awarded for each gender: bracelets for females, and rings for males.
ISML 2011 winner Mikoto Misaka, the returning female champion, immediately became one of the tournament favorites thanks to her active fanbase and Railgun T's broadcast during the contest. Proving her claim as ISML's "Greatest of All Time", Mikoto lost only two regular season matches and reached the grand final of the playoffs, but she ultimately lost the Tiara to Oregairu's Yukino Yukinoshita.
In the male division, Kaguya-sama lead male Miyuki Shirogane won this year's Scepter after defeating two-time finalist Sakuta Azusagawa in the title match. Shirogane dominated throughout all stages of the tournament, having secured first place in nominations and seedings, and leading the male division in wins, voting numbers, and percentages. He also finished the tournament undefeated and untied, making him the third male champion to complete a perfect season, and becoming the first-ever debutant to achieve such a feat (regardless of sex).
Lelouch vi Britannia, the first returning male champion, made his regular season debut this year. He was eliminated in the second wildcard round.
Major Format Changes
Pre-season
Qualified nominees increased from 72 to 120. However, the presence of direct invites means that only 64 females and 72 males will qualify directly to the regular season.
Preliminary period and seeding rounds return this year, their last appearance being in 2015.
Regular season
Participants increased from last year's 72 to this year's 96.
The regular season format is changed; it is now split into 3 group stages.

Split 1: 96 participants; Aquamarine
Split 2: 64 participants; Topaz, Amethyst, Sapphire
Split 3: 32 participants; Emerald, Ruby, Diamond.

Wildcard rounds this year will now be held after the end of the first two group stages, namely: after Aquamarine and Sapphire.

Exhibition awards
Jewelry exhibitions (aka consolation gems) return after their last appearance in 2014. The award will also be given to males for the first time. The award's format is now similar to the necklace / pendant rounds: decided through Instant-runoff voting.

Details of each stage's format will be shown in their respective sections.
Nomination Results
NOMINATION RULES
IMPORTANT CONDITIONS:

Minimum 2 male and 2 female
Maximum of 4 persons per franchise
At least of 5 shows/franchises must be represented
Any violation of these conditions will render your entire ballot VOID.

Invalid entries are discarded independently, and will not void your ballot unless it results in a violation of the conditions mentioned above.
All nominations have equal weight and have no ranking.
Nominations must be unique. E.g. don't try listing Shinobu Oshino, Oshino Shinobu, and Kiss-Shot as three separate entries; It will only count as one nomination for Shinobu, and the latter two entries are discarded.
You can only submit the ballot once, so you gotta take your sweet time on who to nominate as there's no second chances. It's the reason why this phase lasts 7 days.
EVERY. SINGLE. NOMINATION. COUNTS. Your waifu got 107th or below in the nominations? Tough luck for ya, you're gonna carry that salt through the entire year 'cause your waifu's gonna sit the entire year out.
Nomination period lasts seven days.
Only 106 (female) and 114 (male) characters with the highest nominations will make it in the Preliminary rounds. If multiple nominees are tied for last place, then those tied contestants will advance to Preliminaries regardless of the nomination limit.
Nominating Direct Invites and the 8 most recent champions are NOT ALLOWED.
If a female does not qualify for the main tournament, but has enough nominations necessary to qualify for the Winter or Spring seasonal contest, she will compete there instead.
Nomination Tiebreakers (except last place):
ISML Career regular season wins
ISML Career Main tournament wins
Latest anime release (only new episodes/releases are counted)
Staff selection
Direct Invites
Qualified
To view nomination results by anime, go to the results page.
Female Division
(P2) - Preliminary Round 2, (P1) - Preliminary Round 1. Unmarked contestants are assumed to directly qualify for regular season.
Male Division
For male characters, appearances from male exhibition tournaments (2011-2014) will be counted for continuity purposes.
RD - This year will be their Regular season debut (first appearance).
OLD (Old Debutant) - Character's anime series is at least two years old at the time of their qualification. This means that the character has had chances to get past ISML nominations, but failed.
[Note 1] Although Waver Velvet originally appeared in Fate/Zero, he recieved many nominations largely because of his eponymous role in the 2019 anime Lord El-Melloi Case Files, an anime which also had that year's Summer seasonal winner.
[Note 2] Enkidu (Fate/Grand Order) is genderless, but is entered under the male division because the mythological figure it is based on is male. In the Aquamarine period, their ISML name was changed following complaints from a Tieba thread. More details can be found here. Since this wiki does not outright reveal spoilers, it will use the name "Enkidu" instead (quotes included).
[Note 3] ISML name: Senku Ishigami (family name included).
[Note 4] A three-way tie happened between Sasuke Uchiha, Inosuke Hashibira, and Dio Brando for the last 2 direct qualification spots for the regular season. Since Sasuke has won an ISML match and the other two don't, the last spot was resolved using the recent anime release rule: Inosuke (Demon Slayer) 2019, Dio (JJBA Part 3) 2015.
[Note 5] ISML name: Satoshi (original Japanese name; named after Pokemon creator Satoshi Tajiri.)
Did Not Qualify
Female Division
Did Not Qualify w/ 20+ Votes (Female)
Male Division
Did Not Qualify w/ 10 Votes (Male)
All males in this list have 10 votes.
Preliminary Rounds
Elimination Rounds
Format:
Direct Invites will skip this stage entirely.
Round 1: All female nominees ranked 83rd and below and males ranked 91st and below will be subject to an approval voting match.

Top 6 will advance to round 2, the rest will GO HOME. If last place is tied between multiple contestants, they will also advance as well regardless of limits.

Round 2: Six survivors from round 1 will join 18 nominees ranked 65th-82nd (females) or 73rd-90th (males), this time in an range-voting match.

Top 18 with the highest votes advance. Among them, top 6 will go to Seedings Round 4, and the remaining 12 will be seeded from 85-96.  Bottom 6 will be eliminated.
Round 1
Round 2
Prelims Round 2 Female (Range Voting)
Advanced to Seedings Rd 4 - 6
Kaede Azusagawa
15,095
Ram
14,034.9
Shouko Makinohara
14,455.4
Aqua
13,793.5
Jibril
14,061.9
Tohru (Dragon Maid)
13,679.1
Survived - 12 (Seeded 85-96)
(85) Tomoyo Sakagami
13,517.6
(91) Suzune Horikita
11,806.3
(86) Yoshino (DAL)
13,410.8
(92) Nino Nakano
11,767.7
(87) Chiyo Sakura
12,934.8
(93) Ginko Sora
11,479.8
(88) Isuzu Sento
12,771.4
(94) Yotsuba Nakano
11,367.2
(89) Ayase Aragaki
12,092.3
(95) Holo
10,760.3
(90) Meiko Honma
12,042.8
(96) Hot Cocoa
10,647.1
Eliminated - 7
Hinata Hoshino
10,611.6
Rachel Gardner
9613.6
Mayuri Shiina
10,480
Shinobu Oshino
9417
Mizore Yoroizuka
10,230.7
Touko Nanami
7752
Reines El-Melloi Archisorte
9751.2
[Note] The Preliminary Round 2 voting was restarted for another day after the ISML staff mistakenly involved Inosuke Hashibira instead of Dio Brando in the first match. Inosuke had already qualified for the regular season in a tiebreaker rule against Dio, due to having a more recent anime release (2019 > 2015).
Seeding Rounds
Format:
These seedings will decide the match-ups of the initial group stage.
Round 1: Top 24 nominees will play, including Direct invites. Range-voting. Top 18 players will be seeded from 1-18. The remaining six will play in round 2.
Round 2: Six players from Rd 1 will join the next 18 nominees. Approval voting. Top 18 players will be seeded from 19-36. The remaining six will play in round 3.
Round 3: Six players from Rd 2 will join the next 18 nominees (24 total). Range-voting. These players will be seeded from 37-60.
Round 4: Six Preliminary survivors will join the next 18 nominees (24 total). Approval voting. These players will be seeded from 61-84.
The remaining contestants (85-96) are already seeded in Preliminary Round 2.
Female Division
Female Seeds Rd 1 (Range Voting)
Seeded (1 - 18)
(1) Mikoto Misaka
46,487.2
(10) Rin Tohsaka
32,872.9
(2) Kaguya Shinomiya
44,363.4
(11) Sagiri Izumi
31,054.2
(3) Yukino Yukinoshita
43,422.8
(12) Emilia
30,547
(4) Asuna Yuuki
38,220.1
(13) Mio Akiyama
27,127.1
(5) Mashiro Shiina
37,019,1
(14) Misaki Shokuhou
26,888.4
(6) Mai Sakurajima
36,096.7
(15) Kurisu Makise
26,063.2
(7) Rikka Takanashi
34,761.9
(16) Kumiko Oumae
24,175
(8) Iroha Isshiki
34,022.2
(17) Miku Nakano
24,076.5
(9) Kurumi Tokisaki
33,929.3
(18) Gray (Fate)
22,945.1
Relegated - 6
Nezuko Kamado
21,878.8
Kazusa Touma
17,677.6
Fumino Furuhashi
18,303.9
Yuuko "Shamiko" Yoshida
13,945.5
Ishtar (Fate)
17,780.3
USS Enterprise (CV-6)
13,484.5
Female Seeds Rd 3 (Range Voting)
Seeded (37 - 60)
(37) Hina Amano
14,997
(49) Haruhi Suzumiya
10,269.4
(38) Schwi Dola
13,710.3
(50) Madoka Kaname
9983.9
(39) Eriri S. S.
13,121.2
(51) Shinobu Kochou
9777
(40) Ai Haibara
12,430.6
(52) Mei Misaki
9720.4
(41) Nezuko Kamado
11,728
(53) Reina Kousaka
9678
(42) Azusa Nakano
11,550.5
(54) Nanami Aoyama
9319.7
(43) Haruno Yukinoshita
11,051.1
(55) Ishtar (Fate)
8952.6
(44) Takagi-san
10,871.9
(56) Kazusa Touma
8760.1
(45) Megumin
10,757.4
(57) Fumino Furuhashi
8725.3
(46) Kaori Miyazono
10,640.7
(58) Yuu Koito
6976.8
(47) Mirai Kuriyama
10,561.3
(59) Yuuko "Shamiko" Yoshida
5882.8
(48) 02
10,307.4
(60) USS Enterprise (CV-6)
5650.1
 Male Division
Male Seeds Rd 1 (Range Voting)
Seeded (1 - 18)
(1) Miyuki Shirogane
33,522.4
(10) Subaru Natsuki
22,227.4
(2) Yuu Ishigami
32,137.8
(11) Tomoya Okazaki
20,844.4
(3) Sakuta Azusagawa
28,942.1
(12) Waver Velvet
20,503.2
(4) Levi Ackerman
27,780.6
(13) Rintarou Okabe
19,641
(5) Touma Kamijou
27,642.3
(14) Archer (F/SN)
19,316.2
(6) Yuuta Togashi
24,777.2
(15) Eugeo
19,219
(7) Riku Dola
24,075.2
(16) Lancer (F/SN)
18,787.7
(8) Tanjiro Kamado
22,763.3
(17) Shirou Emiya
18,320
(9) Kiyotaka Ayanokouji
22,520.9
(18) Conan Edogawa
18,262.5
Relegated - 6
Gilgamesh
17,766.4
Takashi Natsume
16,429.4
Jotaro Kujo
17,113.9
Eren Yeager
14,346.3
Kusuo Saiki
16,507.3
Osamu Dazai (Bungou)
13,834.9
Regular Season
This section will only display the results of each group stage. To view the group draw, group details, and all of the regular season matches, see the results page.
In the regular season, contestants are split into several groups, playing a single round-robin tournament. Every period lasts 5 matches, with the exception of Aquamarine, which lasts 8 matchdays (but a contestant still plays 5 matches in that period).
Group Tiebreakers:
Win-loss record (if wins are tied, draws will be counted)
Head-to-head record (group stage only)
CVPt.D (Cumulative vote points difference)
CVPts earned
Staff selection
Split 1
Aquamarine period. 96 players are split into 16 groups of 6.
Top 3 advance to Split 2
Top eight 4th placers based on necklace / pendant criteria will advance as well.
The remaining 4th and 5th placers are relegated to Wildcards
Sixth placers are outright eliminated.

Legend - Bold: Qualified for Necklace / pendant;  Underline: Qualified for Jewelries;  Italic: Wildcards;  Strikethrough: Eliminated in groups, Italic strikethrough:, Eliminated in Wildcards.
Aquamarine Group Results (Female)
Group
1st
2nd
3rd
4th
5th
6th
A
Mikoto
Kanna
Tamako
Kaede (BGS)
Nagisa F.
Cocoa
B
Kaguya
Ruiko
Kei K.
Alice Z.
Sora K.
Holo
C
Yukino
Mitsuha
Taiga
Ram
Homura
Yotsuba
D
Asuna
Ai Hayasaka
Shouko M.
Saber
Isla
Ginko S.
E
Mashiro
Hina A.
Illya
Yui H.
Nino
Enterprise (AL)
F
Mai S.
Index
Schwi
Tohru
Suzune
Shamiko
G
Rikka
Eriri
Chino
Menma
Origami
Y. Koito
H
Nao
Iroha
Ai Haibara
Umaru
Fumino
Ayase
I
Kurumi
Utaha
Sinon
Nezuko
Isuzu
Kazusa
J
Shouko N.
Rin
Aqua
Azusa N.
Ishtar (Fate)
Chiyo S.
K
Kuroko
Sagiri
Nanami
Jibril
Haruno Y.
Yoshino
L
Emilia
Shiro
Takagi
Reina
Tomoyo
Tohka
M
Yui Y.
Mio
Megumin
Mei Misaki
Chtholly
Eresh (Fate)
N
Chika
Misaki S.
Kaori
Shinobu K.
Sakura M.
Mafuyu
O
Kurisu
Mirai
Madoka
Gray (Fate)
Yuki N.
Inori
P
Miku N.
Haruhi
02
Mikasa
Kumiko
Cardcaptor
Aquamarine Group Results (Male)
Group
1st
2nd
3rd
4th
5th
6th
A
Miyuki
Eren
K. Saiki
Taihei
M. Izumi
Rentaro
B
Ishigami
Takashi
R. Akasaka
Mochizou
Tomoya Aki
Mob
C
Sakuta
Kaito Kid
Edward
Satoshi F.
Nishikata
Seiya R.
D
Levi
Shouya
Itachi
Kyon
Yato
Ikki
E
Touma
Kousei
Saitama
Karna
Ash
Chuuya
F
Yuuta
Kiritsugu
Ryuuji
Dio
Bell
Haruka N.
G
Riku D.
Kazuma
Gil
Hodaka
Shu
Sesshomaru
H
Tanjiro
Shidou
Haruka K.
Karma
Yaichi
Inosuke
I
Kiyotaka
Sorata
Sasuke
Gintoki
Joseph
Fuutarou
J
Subaru
Willem
Lelouch
Yuzuru
Soma
Giorno
K
Tomoya O.
Merlin
Jotaro
"Enkidu"
Akihito
Shuuichi
L
Otosaka
Nagisa S.
Waver
Giyuu
Inuyasha
016
M
Saika
Okabe
Momonga
Naruto
Norman
Syaoran
N
Taki
Archer
Osamu (BSD)
Koyomi
Senku
Koichi S.
O
Conan
Eugeo
Ken Kaneki
Luffy
Izayoi
Ray
P
Shirou
Lancer
Isaac
Zenitsu
Naofumi
Mikaela
Split 2
Topaz, Amethyst, and Sapphire. 64 players are split into 4 groups of 16.
Top 6 advance to Split 3
7th to 11th are relegated to Wildcards
12th to 16th are outright eliminated.

Legend - Bold - Advanced; Italic: Wildcards; Strikethrough: Eliminated in groups, Italic strikethrough:, Eliminated in Wildcards. Necklace, pendant, and jewelry winners are indicated.
Split 2 Group Results (Female)
Pos
Group A
Group B
Group C
Group D
1
Kaguya
Asuna (AQUA)
Kurumi
Mikoto
2
Mashiro
Rin
Yukino
Chika
3
Yui Y.
Mai S.
Shouko N.
Shiro
4
Ai Hayasaka
Iroha
Emilia
Rikka
5
Misaki S.
Sagiri
Hina A.
Kuroko (AQ. J)
6
Utaha
Nao
Schwi
Kurisu
7
Miku N.
Mio
Megumin
Ruiko
8
Mirai
Eriri
Kanna
Mitsuha
9
Index
Nanami
Azusa N.
Yui H.
10
Ai Haibara
Taiga
Aqua
Chino
11
Kaori
Kaede (BGS)
Tamako
Saber
12
Jibril
Takagi
Nezuko
Gray (Fate)
13
Haruhi
Ram
Haruno
Illya
14
Tohru
Kumiko
Sora K.
Menma
15
Madoka
Mikasa
02
Sinon
16
Mei Misaki
Kei K.
Umaru
Shouko M.
Split 2 Group Results (Male)
Pos
Group A
Group B
Group C
Group D
1
Miyuki
Yuu Ishigami
Touma
Sakuta
2
Kiyotaka
Taki
Riku (AQUA)
Levi
3
Subaru
Sorata
Yuuta
R. Okabe
4
Tanjiro
Saitama
Yuu Otosaka
Saika
5
Shirou
Conan (AQ. J)
Archer
Tomoya O.
6
Kiritsugu
Willem
Eugeo
Haruka K.
7
Merlin (Fate)
Lancer
Lelouch
Kazuma
8
Naruto
Kousei
Kaito Kid
Gil
9
Shidou
Shouya
Ken Kaneki
Takashi
10
Giyuu
Ryuuji
Sasuke
Jotaro
11
Kusuo S.
Eren
Satoshi F.
Waver
12
Ainz
Edward
Osamu (BSD)
Itachi
13
Yuzuru
Luffy
Nagisa S.
R. Akasaka
14
Yato (WC)
Isaac
Hodaka (WC)
M. Izumi (WC)
15
Zenitsu (WC)
Karma
"Enkidu"
Kyon
16
Joseph (WC)
Nishikata
Gintoki
DIO
Split 3
Emerald, Ruby, Diamond. 32 players are split into 2 groups of 16.
Top 8 advance to playoffs.
9th to 16th are eliminated, but they will play consolation matches during the playoffs, giving them a chance to surpass some of the eliminated playoff contestants in terms of final rankings.
Legend - Bold - Advanced;  Strikethrough: Eliminated in groups. Necklace, pendant, and jewelry winners are indicated.
Gem and Wildcard Rounds
Format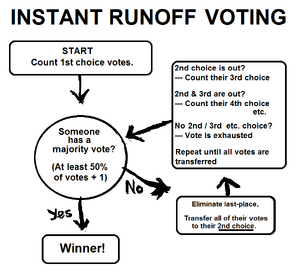 After every period, the top 8 players based on necklace / pendant crietria will qualify for the necklace / pendant round. These criteria only applies to that particular period only.
Qualification Criteria:
Period Wins (if tied, draws will be counted)
CVPt.D (Cumulative vote points difference)
CVPts (Cumulative vote points)
Staff selection

Gem Rounds format:
Instant-runoff vote (IRV) format. Rank your favorites in order of preference.
The winner receives the Necklace (females) or Pendant (males) of the respective period, plus a Shiny New Poster™ made by the staff themselves. They will also receive a Direct Invite on next year's tournament should they fail to win it all this year.
Each contestant can only win a necklace/pendant once per year. Once they win this award, they will be banned from participating in further gem rounds on that year.
On the other hand, jewelry winners are allowed to participate (and possibly win) a necklace / pendant match, since jewelry awards are practically worthless outside of cosmetics.
Instant-runoff voting (IRV) format explained
VOTING METHOD: Voters rank the contestants in order of preference, from 1st to 8th.
All ranked contestants will receive your vote in the entire counting process, but priority will be given to the one who has the first choice (or second, or third, and so on).
Alternatively, a voter may choose to abstain voting for a contestant. Abstained contestants will not receive your vote during the entire counting process.

VOTE COUNTING PROCESS:
Results start by counting the first-choice votes in the first round. If someone earns a majority (more than 50% of all votes), that player wins and the counting ends. If there is no majority, then the contestant with the least amount of votes is eliminated. The counting process then continues for another round.
The eliminated contestant's votes are transferred to their voters' respective second choices for the next round, and that vote will stick to them until the contestant is eliminated.
If their second choice is eliminated, their vote will be transferred to the next highest contestant. (Third, fourth, and so on.)
When a voter's choices are eliminated before the final round, their vote will be exhausted, meaning their vote will no longer count for the remaining contestants.
This cycle of transferring and eliminating repeats until a majority vote is declared, or there are only two contestants left, in which case the contestant with the higher votes wins.
EXAMPLE: Suppose a necklace match happens between
Saber,

Rem,
Megumin,

Holo,

Emilia,

Shiro,

Tohru, and
C.C.
Our example voter chooses Saber as his 1st choice, Rem 2nd, Megumin 3rd, and Holo 4th, and ABSTAIN for the other girls.
Saber is eliminated in Round 1, so in Round 2, his vote is added to Rem's tally instead.
Megumin loses in Round 2, and those who voted her as first choice will have their votes transferred to their next highest choices. Our example voter is unaffected.
Surprise! Rem goes out in Round 3! Because Megumin (3rd choice) is already out, his vote will be transferred to Holo (4th choice) instead.
Round 4 eliminates C.C.
Round 5 eliminates Tohru.
Round 6 unfortunately spells the end of the road for Holo, leaving only Shiro and Emilia to contend for the necklace.
Since our voter abstained for the remaining contestants, his vote will not count towards either of them, i.e. exhausted. If we consider their interests, the result will not matter to them because all of their choices are out.

Wildcard format:
2020's wildcard rounds will only occur two times: after Aquamarine (24 players) and Sapphire (20 players).
Selected players will be placed into an approval voting match. Top 8 players will survive for the next stage, and the rest will say goodbye to this contest.
Aquamarine
Qualified for Gem Rounds  (Source thread)

Results (Source page)
ELIMINATED IN GROUPS (Female) - 16
Arranged by Group
ELIMINATED IN GROUPS (Male) - 16
Arranged by Group
Topaz
Qualified for Gem Rounds (Source thread)
Results (Source page)
Amethyst
Results (Source page)
Sapphire
Results (Source page)
The Sapphire gem round was re-counted after several appeals from several "voting factions" were submitted. More details here.
ELIMINATED IN GROUPS (Female) - 20
Group 1
Group 2
Group 3
Group 4
ELIMINATED IN GROUPS (Male) - 20
Group 1
Group 2
Group 3
Group 4
Emerald
Qualified for Emerald Gem Rounds
Legend: Qualified, Disqualified
Gp
Female Name
W
CVPt. D
Gp
Male Name
W
CVPt. D
B
Kurumi Tokisaki (TOPAZ)
5
3.469
A
Miyuki Shirogane (TOPAZ)
5
2.425
A
Mikoto Misaka
5
3.150
B
Sakuta Azusagawa
5
2.019
B
Yukino Yukinoshita (SAPP)
5
2.762
B
Yuu Ishigami (AMET)
5
1.851
A
Kaguya Shinomiya (AMET)
5
2.715
A
Riku Dola (AQUA)
5
1.484
B
Rikka Takanashi
5
1.577
A
Subaru Natsuki
5
1.013
A
Asuna Yuuki (AQUA)
4
2.098
B
Yuuta Togashi
5
0.946
B
Mashiro Shiina
4
0.743
A
Touma Kamijou
4
1.681
B
Yui Yuigahama (AME. J)
4
0.464
A
Shirou Emiya (SAP. J)
4
-0.060
A
Mai Sakurajima
4
0.163
A
Rintarou Okabe
3
0.374
A
Ai Hayasaka
4
-0.040
B
Yuzuru Otonashi
3
0.078
A
Rin Tohsaka
3
0.376
B
Kiyotaka Ayanokouji
3
0.036
B
Misaki Shokuhou
3
0.238
A
Levi Ackerman
3
-0.100
B
Chika Fujiwara
3
0.198
B
Lancer
3
-0.153
A
Shiro
3
-0.611
B
Gilgamesh (SAPP)
2
-0.014
B
Emilia
2
0.240
B
Tomoya Okazaki
2
-0.112
A
Mio Akiyama
2
-0.227
B
Taki Tachibana
2
-0.118
Emerald Necklace
Contestant
Rd 1
Rd 2
Rd 3
Rd 4
Rd 5
Rd 6
--X--
Mikoto Misaka
3952
4172
4281
4459
4624
4959
Mai Sakurajima
1332
1387
1511
1730
1970
2490
Yui Yuigahama
1057
1084
1166
1303
1481
1714
Mashiro Shiina
838
886
934
1051
1297
Rikka Takanashi
755
796
872
954
Rin Tohsaka
737
778
847
Ai Hayasaka
529
563
Misaki Shokuhou
475
Emerald Pendant
Contestant
Rd 1
Rd 2
Rd 3
Rd 4
Rd 5
Rd 6
Rd 7
Touma Kamijou
2437
2472
2547
2732
2931
3273
4075
Rintarou Okabe
2602
2725
2807
2965
3157
3451
4034
Sakuta Azusagawa
939
1001
1069
1261
1549
1864
Yuuta Togashi
790
859
962
1051
1201
Kiyotaka Ayanokouji
751
813
895
963
Shirou Emiya
689
792
854
Subaru Natsuki
549
576
Yuzuru Otonashi
537
Ruby
Qualified for Ruby Gem Rounds
Gp
Pos
Female Name
W-L
CVPt. D
Gp
Pos
Male Name
W-L
CVPt. D
C
1st
5-0
1st
B
1st
5-0
1st
A
1st
5-0
1st
D
1st
5-0
1st